Our recording studio and rehearsal rooms are open for bookings with enhanced safety procedures.
One Louder Studios is a recording studio and set of rehearsal rooms for bands in the Newport area of South Wales.
We have everything you need to create and record high quality music and audio at low cost. We are open for bookings 7 days a week.
---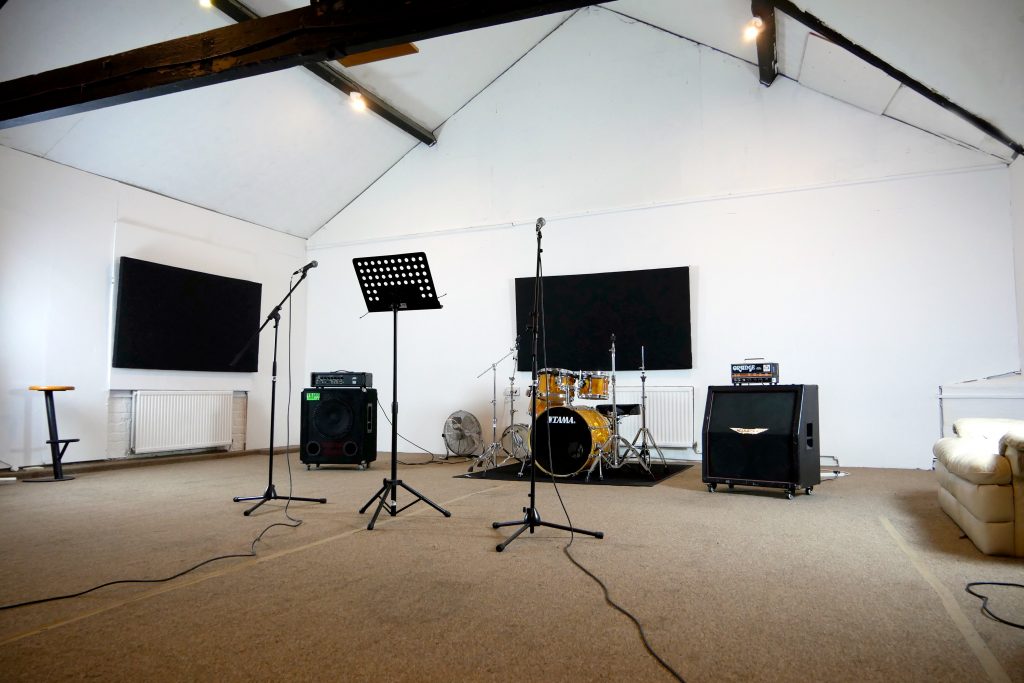 Clean, comfortable acoustically treated music practice spaces
PA and drum kit included in every room
High quality equipment available to rent
All rooms air conditioned
Your choice of Attended rooms with our friendly staff on site or Self Service session (available 24/7)
---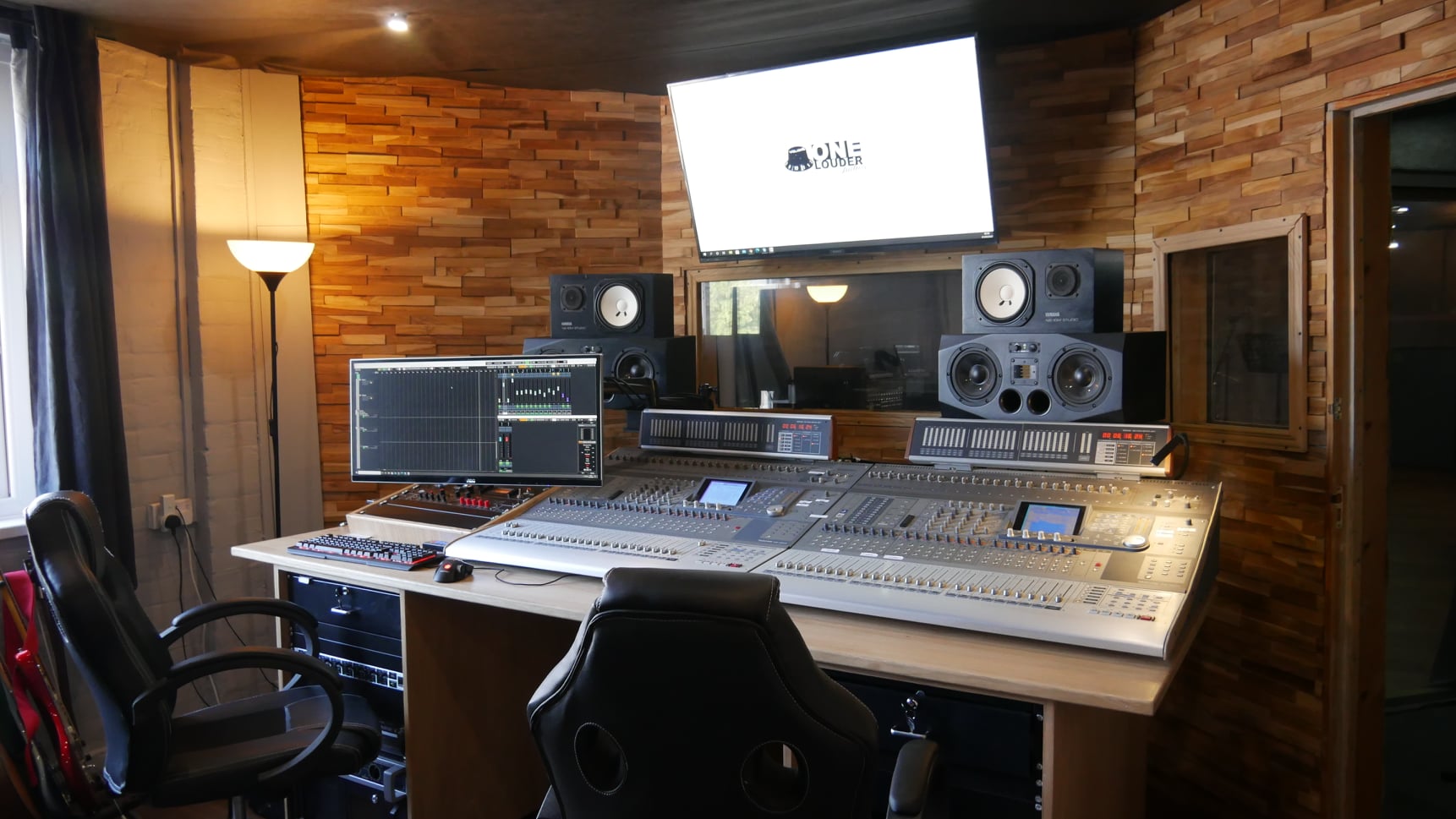 Well equipped studio based around 128 channel Tascam DM4800 desk
Spacious, incredible sounding live room
Highly sound treated vocal booth
Relaxed, Comfortable control room
Huge selection of microphones and instruments
Highest quality professional audio and video
---
We accept all major credit/debit cards