All our rehearsal rooms feature microphones which can record your entire practice session. We use a unique automated system to capture, process, master and play back your sessions. The recordings are ideal for remembering ideas, demoing songs and making the most out of your rehearsal time.
The mixer feature lets you remix the drums, bass, vocals and other instruments as you listen back to your rehearsals. Want to write new lyrics? Simply mute your existing vocal. Bass player was too loud? Turn them down! Not sure if you nailed a part? Solo yourself and check!
There's no need to mic up all your instruments, the automatic system works using state of the art AI technology.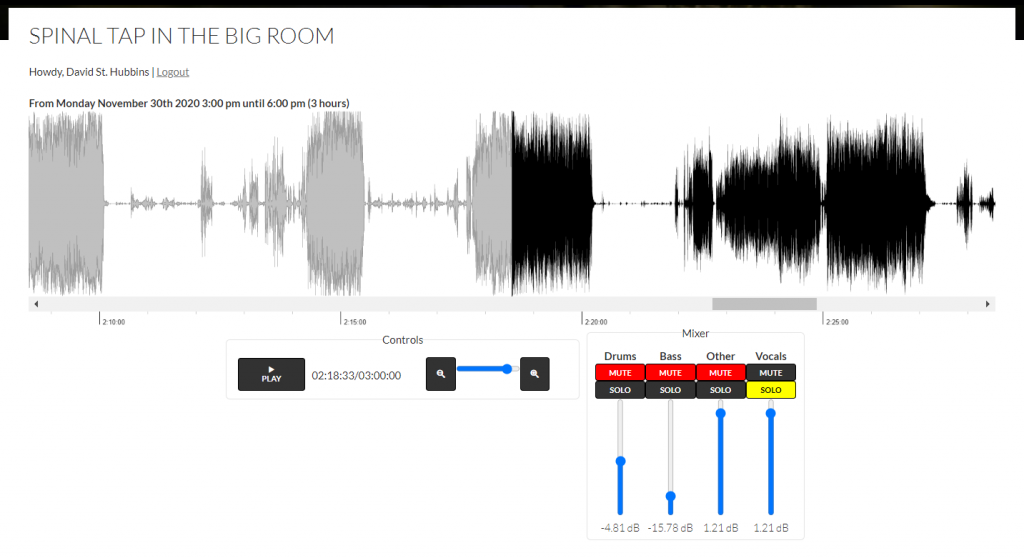 We offer this service totally free of charge. Just check the box next to "Would you like a free recording of this session?" when you book online or let us know when you book by phone.
After your session your recordings will be available on the Your Sessions section of this website. You will need your login details to access them. You can also choose to share your sessions with your bandmates.
Your rehearsals will be available to listen to and download for 2 years after your session. We try to keep the rehearsal recording system operating all the time, however sometimes problems can occur. We can't offer refunds in the event that your session is unavailable or doesn't record properly.
If you're looking for a professional multitrack recording consider a session in our recording studio.