One Louder Studios have Pioneer XDJ-RX2 decks available to hire for DJ practice in any of our rooms.
A set of quality Sennheiser HD280 headphones is included. Just bring your music on a USB stick! No computer is required, though you can connect one if you wish.
The XDJ-RX2 combines 2 CDJ decks and a mixer in to one compact unit. Each deck can play WAV, MP3, AIFF and ACC files. A touch sensitive jog dial and 8 performance pads let you manipulate the music precisely. The mixer section provides a 3 band EQ, Sound Colour and Beat FX. The unit features a large 7″ touchscreen which makes finding the next track a breeze. The layout will be familiar to anyone using the Pioneer DJ gear ubiquitous in top clubs worldwide.
The XDJ-RX2 is fully compatible with Pioneer's industry standard Rekordbox software for preparing your tracks. You can download it free from https://rekordbox.com.
Our free room recording system is available in every room to help you listen back to your sessions online. The XDJ-RX2 also has a feature to record your sets directly to a USB stick.
For a limited time the XDJ-RX2 is free to hire with any room booking! You can book online now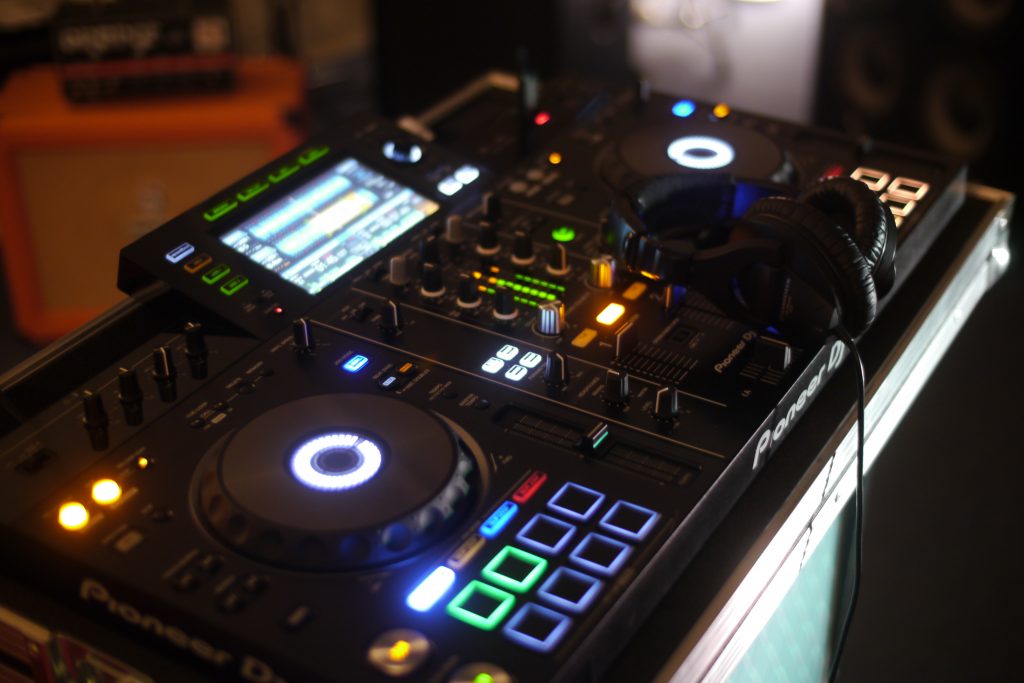 The full XDJ-RX2 manual is available here: http://docs.pioneerdj.com/Manuals/XDJ_RX2_DRI1479A_manual/